How to get a software development job in the USA or Canada?
IT Service Providers
Best Managed IT Services Providers
IT Service Provider For Small Business
Are you looking for a way to secure a job in software development in the United States or Canada? Do you want to start your own career but don't know where to start? Are you an international software developer, a fresh graduate, or a skilled programmer seeking an opportunity to work abroad?
Finding a suitable job opportunity overseas is not an easy task even for skilled and educated professionals. Job-seeker surveys often report a lack of interest in resumes from international job searches and it becomes especially difficult for inexperienced job seekers. According to a report by the Organization for Economic Co-operation and Development (OECD), the recruitment process for foreign candidates is skewed in favour of those already positioned within the local labor market, even if they are less qualified than non-resident job-seekers. Thus, getting a job in software development in North America from abroad appears to be an uphill battle.
In this article, you will learn how to overcome the challenge and get a job in your desired field of software development. You will find out what qualifications are required, what projects are best to list on your resume, where to look for employers and job postings, how to market yourself, and, most importantly, how to survive the competition. Reading this article is an essential step forward in your journey towards getting that dream job in the United States or Canada.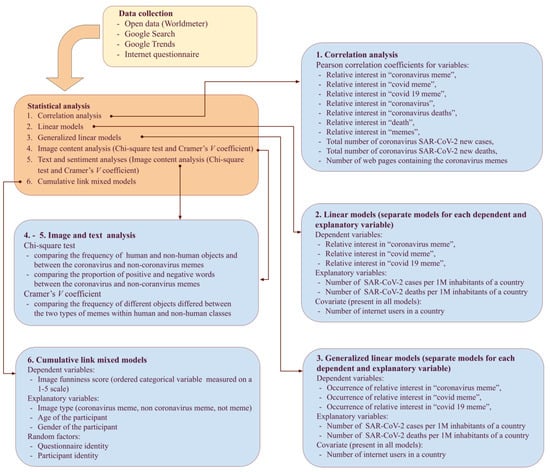 Definitions
Getting a software development job in the United States or Canada can be an intimidating prospect. It requires a lot of knowledge and skill, both technical and non-technical. But with the right tools and strategies, anyone can become a successful software developer. Below, we'll look at some key definitions of the topic that will help non-technical readers understand what is involved in this endeavor. Software development is the process of designing, implementing, and maintaining software applications. It involves planning, coding, testing, and maintaining software applications throughout the software development life cycle. Software engineering is the application of engineering principles to the design and deployment of software applications. Programming languages are the set of commands and instructions used to create software applications. Data structures and algorithms are the sets of instructions used to store and retrieve data. Database management systems are computer programs used to store and retrieve data from a database. Application development is the process of creating software applications from scratch. Lastly, Software testing is a process by which software applications are tested for errors and usability.
Understanding how to effectively apply each of these definitions is essential to getting a software development job in the United States or Canada. Doing so will give you the skills and experience necessary to land the job and make a successful career in software development.
Software Development: What Steps You Can Take to Secure a Job in the USA or Canada?
Software Development: What Steps You Can Take to Secure a Job in the USA or Canada?
Identify Your Ideal Job Market & Research Employers
Securing a software development job in the USA or Canada will require research and planning. The first step is to identify potential job markets that best suit your qualifications and interests. Take into consideration the type of work you want to do and the type of companies you'd like to work for, as well as the cost of living in cities or regions you are interested in. Once you have identified your ideal job market, you can research employers in the area. Identifying potential employers can be done in a variety of ways, such as attending job fairs, networking, and searching for job postings online. Consider which companies may be hiring and which have the best employee benefits and/or the most career development opportunities.
Develop & Showcase Your Skills
Once you have identified potential employers, the next step is to begin refining and showcasing your software development skills. Keep your skills up to date by taking classes or pursuing a certification or even a master's degree in software engineering. Network and volunteer with industry-related organizations to show employers that you are passionate and hardworking. Finally, create a portfolio to show potential employers your work and any projects you have completed.
Prepare & Submit Applications
Once you have your skills sharpened and a portfolio created, you can begin submitting job applications. Carefully read the job description to ensure you are a qualified candidate and make sure you submit all of the required documents, such as your resume, cover letter and any other requested information. Make sure your application materials demonstrate your skills and past experiences. Finally, be sure to follow up and thank any companies you interviewed with.
Prepare for the Interview Process
Once you have submitted your application materials, it is important to prepare for the interview process. Prepare for the interview by researching the company, job, and position. Make sure you are prepared to answer questions about your skills and qualifications. Practice with a friend or family member and develop strategies to show your enthusiasm and knowledge.
Stay Informed About Job Market Updates
Finally, in order to secure and maintain a software development job, it is important to stay informed. Listen to industry podcasts, follow industry blogs, and read news related to software development, artificial intelligence, machine learning, and other key topics. By doing this, you can stay in the know and be prepared to adjust your skills and strategies as needed to stay competitive.
Tools & Tips for Securing a Job in the USA or Canada
Identify your ideal job market & research employers
Develop & showcase your skills
Prepare & submit applications
Prepare for the interview process
Stay informed about job market updates
Network & join industry-related organizations
Create an impressive portfolio
Follow up & thank companies you interviewed with
Unlocking the Secrets of the Job Market: Creating a Software Developer Career Path in USA or Canada
Making an Impression: Standing out in the Job Market
With fierce competition in the software development job market, it can seem daunting to stand out and make a successful impression. How can tech professionals rise to the top and differentiate themselves to land the job of their dreams? It starts with taking control of their career by understanding the job market and how it works, and by using that knowledge to their advantage.
Knowledge Is Key: Key Components to Crafting a Successful Job Application
Getting a software development job in the US or Canada is a multi-step process that can become intimidating. To create a competitive edge, it is important to recognize the importance of understanding labor market dynamics, mastering the job search process, and focusing on job applications that will showcase individual strengths and abilities. While these steps may seem simple, the devil is in the details.
The labor market is dynamic and constantly changes, so staying up-to-date with the most current trends is a must. For the tech professional, this means staying informed about the immense range of opportunities, and understanding job postings and the criteria employers want to see in candidates. Additionally, it is important to be aware of any and all potential projects and professional development opportunities that will demonstrate an individual's strengths and passions.
Once the labor market is understood, the job search process is next. Preparing and submitting numerous job applications can become overwhelming, so developing a system for tracking progress and responses can greatly improve organization and allow the job seeker to focus on the intriguing opportunities. Working with a professional recruiter or career counselor may prove beneficial, providing advice, networking opportunities, personalized feedback, and other benefits.
To create a tailored job application that stands out from the rest, professionals must dive further into the job market and understand what employers are looking for in potential candidates. It is vital to showcase relevant knowledge and skills, and to stress what makes the individual unique. What experience and qualifications does the applicant have that set them apart from any other candidates? In presenting the best version of themselves, individuals must be mindful to craft an effective resume and cover letter, and to utilize personal networks to gain referrals and tips.
Though the job market can be intimidating, understanding its dynamics and putting forth extra effort to position oneself as the ideal candidate yields great reward. Empowering oneself with this knowledge, and striving to create employment opportunities by utilizing networks and other resources, will help to make that great opportunity a reality.
Successfully Making the Leap – From Software Developer to Employed in USA or Canada
Gaining the Necessary Experience
What does it take for software developers to be hired in the USA or Canada? Earning a degree or undergoing formal education is just the beginning for many software developers seeking work in North America. Experience is the key to gaining the competitive edge needed to truly stand out in the job market. Having an extensive portfolio of existing software development projects that demonstrate the candidate's aptitude, speed, and attention to detail is a big help. Being familiar with the latest software development practices and technologies is also a must.
Set Yourself Apart from the Crowd
The competition for software development positions in the USA and Canada can be fierce, and potential employers are looking for the absolute best candidates. This means that applicants need to make their applications stand out from the crowd. Setting yourself apart can be accomplished through detailing the successes and challenges faced in software development projects from the past. An applicant should also focus on highlighting the success of any existing projects and include details on how a project was improved or enhanced as a result of his or her efforts.
A potential employer should gain confidence in knowing that the applicant is a team player and can successfully interact and collaborate with other team members. To this end, applicants should have a portfolio of projects that reflect their ability to work as a team and act as a leader who can project manage software development efforts if needed. Most of all, applicants should convey a passion for software development and reiterate how they have sought out opportunities to learn more and learn quickly. Making a point to mention any hobbies or side projects that include software development can show employers how dedicated the applicant is to the field of software engineering.
Finally, applicants should make sure that all of their skills are current and that their resumes and application materials are always up-to-date, reflecting any changes in their skills or work experience. Demonstrating the ability to quickly learn and adapt to new technologies is an incredibly valuable trait in any software development position, and employers are always looking for candidates who can easily transition from one software development concept to another.
Conclusion
Securing a rewarding software development role in either the USA or Canada is an exciting prospect, but the process of securing an offer often seems daunting. With the right knowledge and preparation, however, getting a job in this field doesn't have to be a difficult prospect. How can ambitious developers make the most of their job search?
The key to success in this endeavor is a combination of a comprehensive understanding of the software development process, a realistic assessment of the job market, and a well-crafted job search strategy. By researching the industry to get a clear idea of the job market, learning the language and specific software tools, and networking with relevant contacts, aspiring developers can build a solid foundation for obtaining a job. A prepared and focused application, including a personal statement which clearly explains an individual's differentiating skills and abilities, can go a long way in appealing to employers.
Ultimately, succeeding in finding a job in the software development field requires a holistic approach. It may be a long process – but how can a prepared applicant maximize their chances by utilizing the best potential job search strategies? Following dedicated tech blogs and taking the scarce opportunity to network with other professionals in the field can reap big rewards. No matter the route you take, it is essential to know that this journey is one that requires dedication and patience – while setting realistic expectations about the job search itself. It may take time, but in the end the efforts will be worth it.
F.A.Q.
Q1: What qualifications do I need to have for a software development job in the US or Canada?
A1: You need to have a degree or certification in software engineering, computer science, or a related field. Additionally, you should have experience or training in developing software as well as knowledge of the most up-to-date development platforms and programming languages.
Q2: What types of software development jobs are available in the US or Canada?
A2: Opportunities in software development exist in many fields including mobile development, gaming, database management, web development, and systems engineering. Depending on the job you're applying for, you could be responsible for coding, design or testing software, maintaining databases, or managing systems.
Q3: Are there opportunities for freelance software development jobs in the US or Canada?
A3: Yes, freelance software developer jobs are available in the US and Canada. Additionally, there are opportunities to work remotely on a contract basis or on a project-by-project basis. This can be a great way to gain experience and get employed by a larger software development company.
Q4: Where can I find open software development jobs in the US or Canada?
A4: Some of the best places to search for software development jobs include popular job websites, professional networks, and the career pages of major software companies. Additionally, attending tech events like workshops, hackathons, and conferences can be a great way to network and find job opportunities.
Q5: What kind of salary should I expect for a software development job in the US or Canada?
A5: Salaries for software developers in the US vary depending on the field, experience level, and location, but the median salary is $105,590 according to the US Bureau of Labor Statistics. Salaries in Canada vary somewhat, with an average salary of C$64,121 according to PayScale.